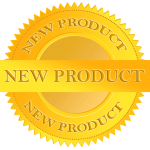 Giant Holy Land Map – Past and Present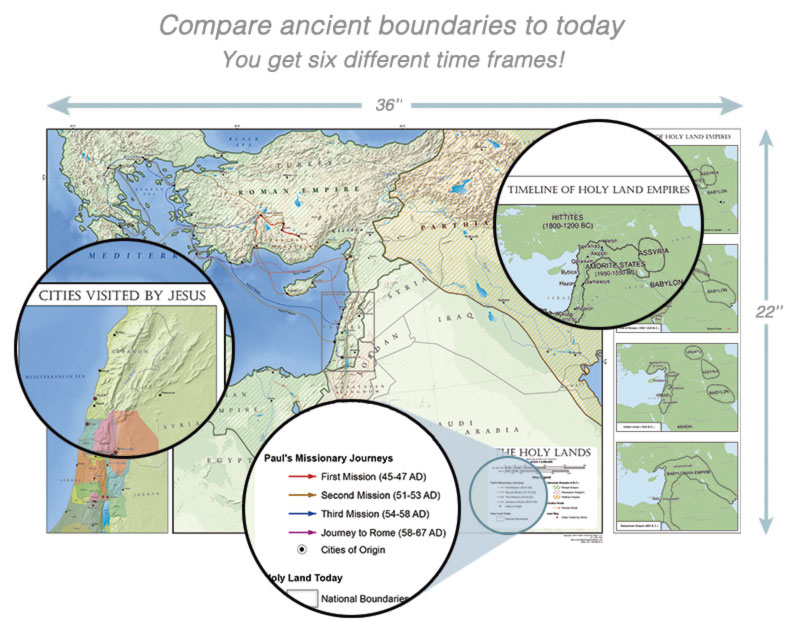 Giant poster (22 inches by 36 inches) packed with detail

Displays all the information you love on your Digital Holy Land Maps

You get six different time frames
Main map – Christ and Today
Four side maps – Abraham, Moses, David and Babylon also with today's boundaries

The Exodus Traditional route
Paul's 3 missionary journeys
Paul's journey to Rome
The cities Christ visited
The seven churches of Revelation
The boundaries of the original 12 tribes
Topographic Details including mountain ranges, rivers
And more…
Take advantage of our Limited Time Offer*. Holy Land Maps are $14.97
Save when you get two or more Volume pricing – as low as $8.98
2-10 for 25% discount or $11.22 per map
11-15 for 30% discount or $10.49 per map
16+ for 40% discount or $8.98 per map
Want it laminated? Add lamination in the cart for only $5.00 per map!



or call toll free 877-966-7300 / or 816-584-3077

We Heard You!
You asked for a print version of the Digital Holy Land Maps
Our question? How could we fit it all on one poster!
We came up with a plan and a sample map
A group of you tested, refined and made recommendations –
We revised and added the detail you wanted
After a year of intense work
It's ready – you, our loyal customers are being offered this first chance to purchase the Print Version of our Digital "Holy Land Maps Past and Present" at a much reduced price for one week only!
The map is pleasing and the topographical info is useful. The size looks right for a standard twelve by fourteen foot classroom.
-Gary K. USA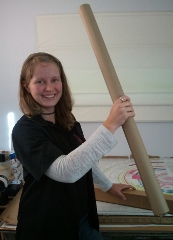 Printed on the same sturdy, durable card stock as Your Amazing Bible Time Line (heavier than poster or other paper)
Years of wear and value with Scuff coat varnish
Rolled for shipping No bends or creases
Sent USPS with tracking included. We ship to APO's and PO Boxes, Alaska, Hawaii and overseas
Holy Land Map-Past and Present $14.97 for one



or call toll free 877-966-7300 / or 816-584-3077
A Perfect Companion to Your Digital Maps of the Holy Land on your computer (you'll get the link again in case you lost it!)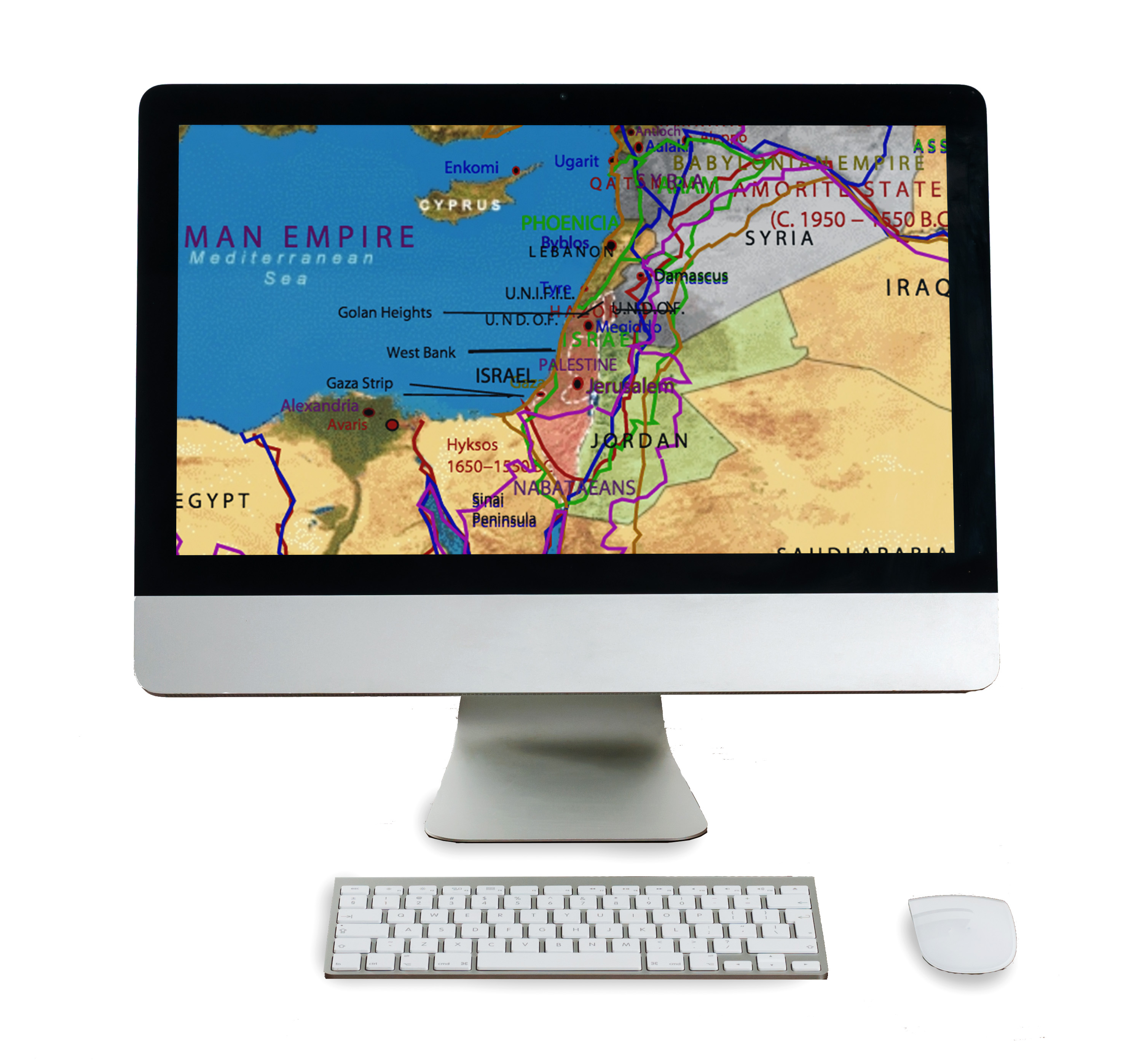 What country was Iraq in Bible times?
See how far Abraham traveled from Ur to get to Israel (land of Canaan)
You get six different time frames (time of Abraham, Moses, David, Babylon, Christ and Today) –
The Exodus
Paul's 3 missionary journeys
Paul's journey to Rome
The cities Christ visited
The boundaries of the original 12 tribes
Now shows more countries and boundaries in all six time frames
Countless options -turn views on or off to compare different time frames to each other or to the nations of today.
Multiple uses: Print on standard paper, with transparencies for easy portability
Project for larger classrooms, use for slide shows, Powerpoint and more
Available for immediate download! (takes 1- 5 minutes depending on your computer speed)
Our Guarantee
We want you, our customer, to be 100% satisfied. Here's what that means. If yours came damaged or dented, just call us. You don't have to mail it back or send us any kind of proof. Call us. 877-966-7300. We'll reship on the next shipping day.
What if you just don't like it or it just doesn't fit your needs. Mail it back within 60 days and we'll refund your full purchase price. The risk is on us.
Yes! Send my Holy Land Maps Now!
$14.97 for one (volume pricing available in cart)



or call toll free 877-966-7300 / or 816-584-3077